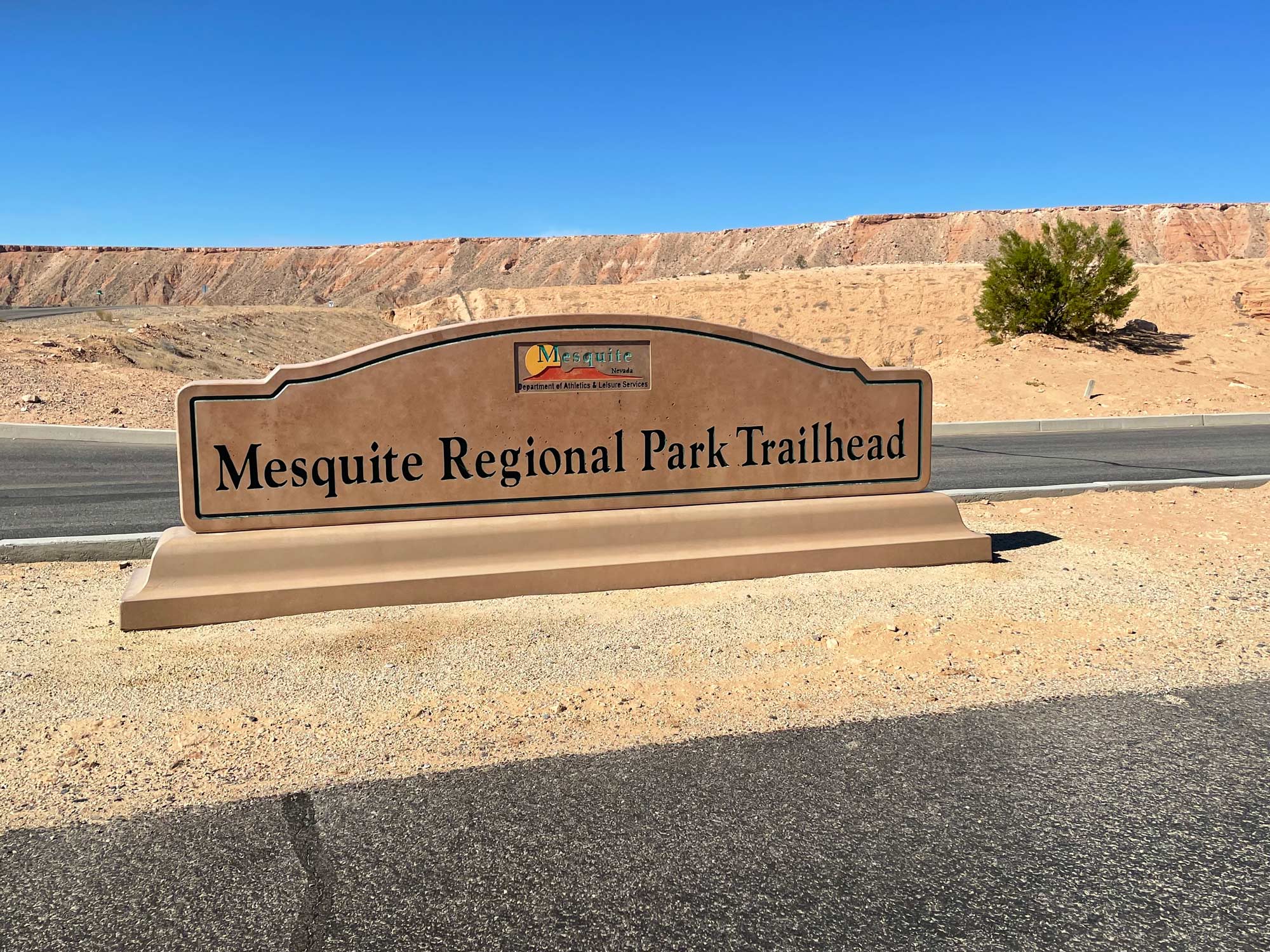 Who: Walkers, runners, hikers, bikers, birdwatchers, animal lovers
What: Mesquite Regional Park Skyline Trail, a .9-mile loop trail in the beautiful sandy desert
Where: Trailhead is located on Lower Flat Top Drive, Mesquite, Nevada in the Mesquite Regional Park.
When: Late fall, winter, and early spring are best. If you go in the summer, go early in the morning.
See the Desert Come Alive on Trail, Mesquite Regional Park
The Mesquite Regional Park Skyline Trail is the perfect place to make friends with the desert. The quiet, peaceful setting is the perfect example of the desert's stark, naked beauty. This trail is located within the Mohave Desert.
The Mojave Desert is a xeric (very dry) desert. It mostly covers southeastern California and it does reach southwestern Nevada. Small parts of the Mohave stretch into Utah and Arizona. Its located in what is known as the rain shadow of the Sierra Nevada mountains. A rainshadow region doesn't get much rain because a range of mountains and hills shelter it from winds that would bring rain if the natural obstructions were not there. An online Wikipedia article on the Mohave says it was named for the indigenous Mojave people.
If you have never hiked in a desert before, you might be surprised by the landscape that seems barren at first. As you wander, you will likely begin to feel the magic. The quiet sand surroundings harbor wildlife. Small animals attract large birds of prey. Many snakes live in the desert and desert tortoises tend to roam these parts too. Over time, you will begin to notice the spring wildflowers, summer sage, cacti, and other plants native to the area. Many come back from a walk in the desert with a new respect for its life-giving qualities and unique ecosystem.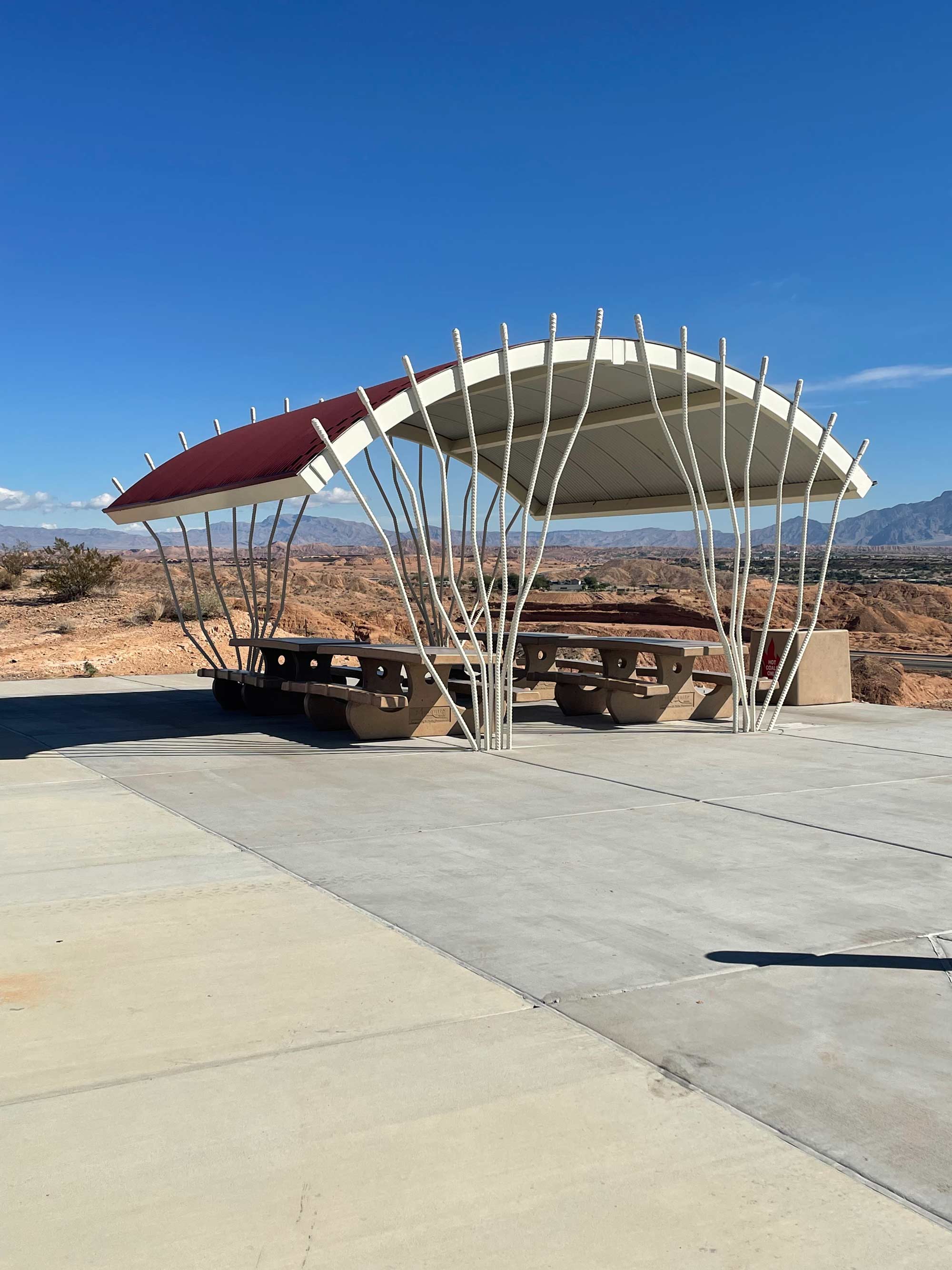 Reaching the Skyline Trailhead
Enter Lower Flat Top Road from the northeast side and drive south. The trailhead is well-marked. Enter the parking lot where you will find a covered picnic table, interpretive signage, restrooms, and a really nice concrete walkway. That doesn't last long. Before you know it, things get real. This is a 0.9-mile loop trail. Many people rate this hike as "easy." The path is well-marked and it's not very long, but there are some dicey spaces where you will be required to climb up (or down) some steep grades.
Take as much water as you can safely carry. The best times of year to traverse this trail are fall, winter, and spring. If you hike it in the summer, go early in the morning. There are no shade trees on this stretch of path, so protect yourself with sunscreen and appropriate clothing.
This habitat is great for lizards, desert tortoises, Gila monsters, and snakes. Many birds make their homes here too. Never touch wildlife in this area. Protected species live here and some are just downright dangerous. Do watch any animals you see with wonder and amazement.
Children and pets (leashed) are welcome on the trail, but remember cactus thrives in the desert. Keep little companions on the trail to protect them and to avoid disturbing natural habitat.
At a pretty good clip, you could finish this loop in 27 minutes. We recommend you stop to smell the sage and soak in the soulful scenery. Take as long as you want to explore.