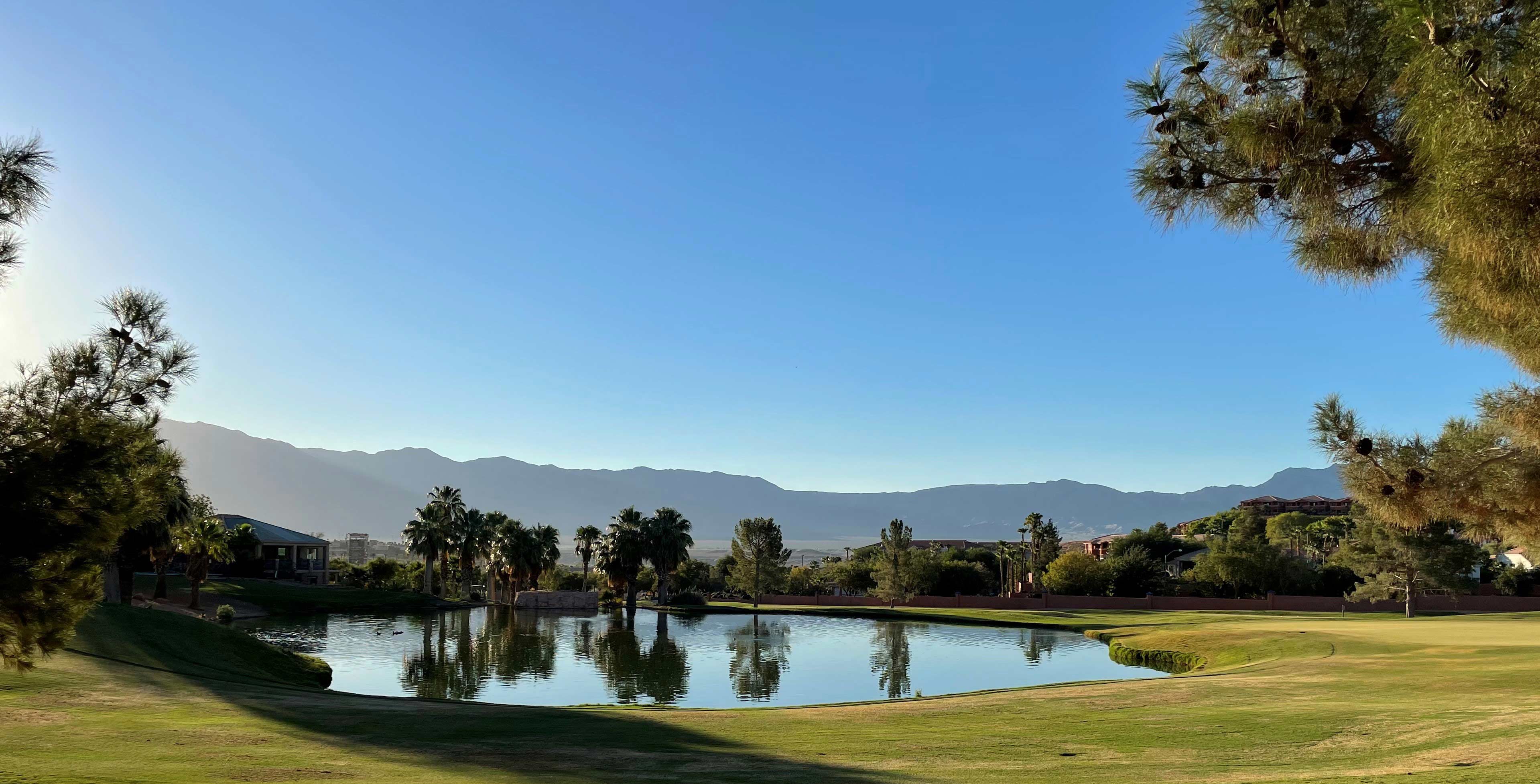 If there is a heaven for golfers, it has got to look a lot like Mesquite, Nevada. Eight top-quality golf courses call Mesquite home. People flock to the northern Nevada community in droves to enjoy the sport every season of the year.
This once rural city is growing up. Mesquite is just a few miles south of the Arizona/Nevada border and 35 miles south of the Utah border. Passage through Arizona and to Utah requires a thrilling drive on a winding road. (If you move here, we'll tell you about the secret back road). Interstate 15 cuts through a stunning scenic gorge. Las Vegas (maybe you've heard of it?) is just 1 hour and 20 minutes south of Vegas. That makes long-distance travel easy. What has Mesquite got that Vegas doesn't have? Well, nothing - and that's kind of the point.
In Mesquite, we keep it simple. Our streets aren't crowded and dangerous at night. We aren't blinded by bling when we try to look at the stars in the real sky. We work hard. We play harder, and we're always up for a good time. What happens here? Well, it might stay here (or the story might get passed on through generations of strangers). So watch what you're doing, will you? There is a sense of relaxation here. It's hard to find that anywhere. And, boy, do we know how to live!
In Mesquite you can:
linger at the spa
swim
work on your tan
workout at a gym
attend/participate in an important sporting event
go to a concert
take a class
get educated
get a room
hit the arcade
hike
kayak down the Virgin River
bowl
dine
dance
watch a movie
see a live performance
visit the museum
take in the Fine Arts Galler
Spend time in the library
work out at the community center
camp
gamble to your heart's content
go to a nightclub
go to a bar
golf
Did we mention you can golf here?
There are eight fabulous golf courses in Mesquite and in time, we'll talk about all of them. Today, we're all about The Oasis Golf Club. The club is made up of two courses:
The Palmer Golf Course
The Canyons Golf Course
An article published on the organization's website at www.theoasisgolfclub.com said, "We are Mesquite's only 36-hole golf facility. The Palmer course was designed by Arnold Palmer in 1995. Originally, Mr. Palmer designed and built the course for his good friend, Si Redd. The 'Vistas 9' also opened during the same time and eventually became the back 9 of the Canyons once the front nine opened in 2005."