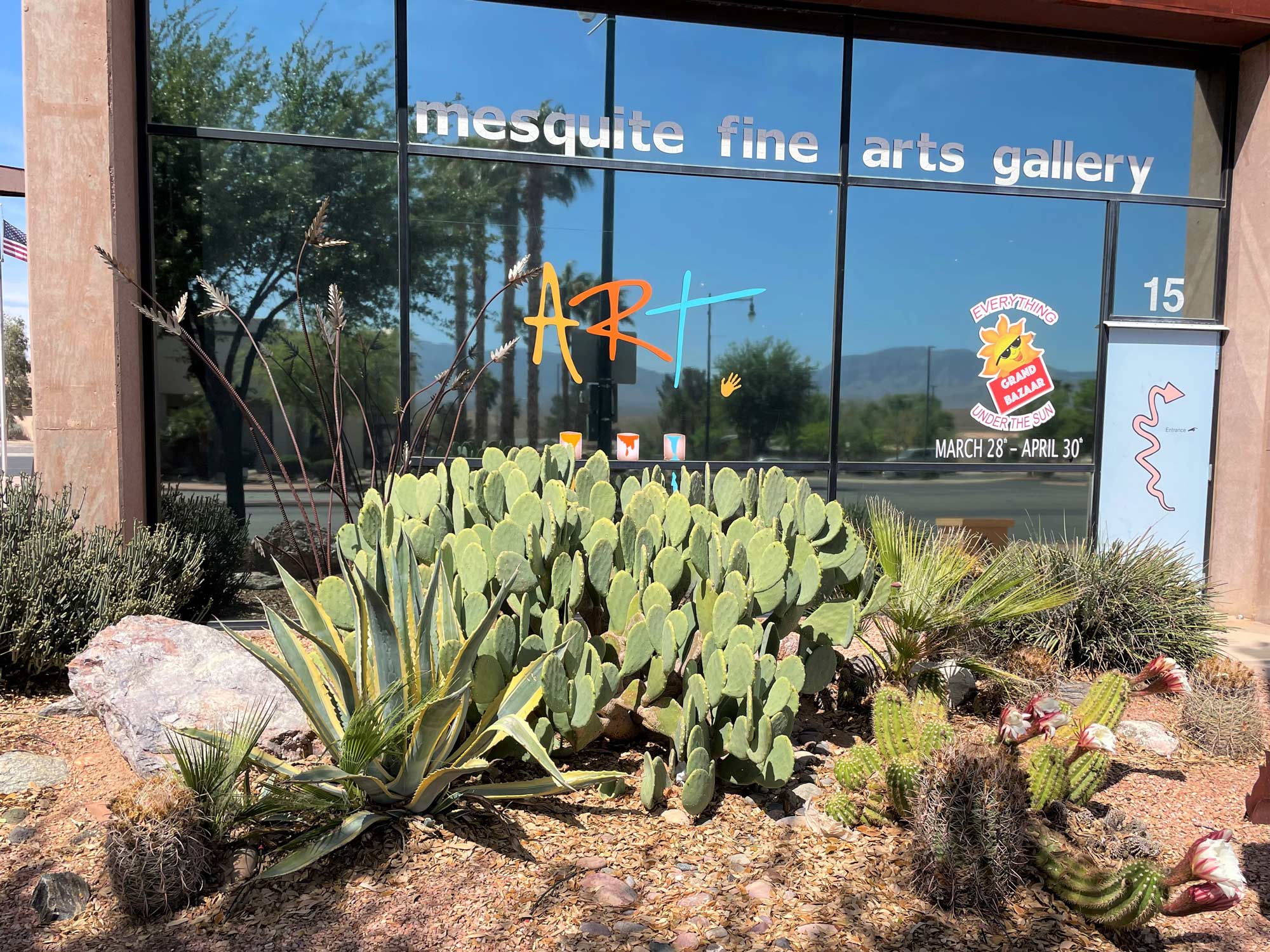 Who:
Everyone!
What:
The Mesquite Fine Arts Center bringing affordable and accessible art to rural Nevada. Explore the work of artisans from throughout the Virgin Valley. The work there represents 180 active members of the Virgin Valley Artists Association. The center brings art of all kinds to the community with hands-on studios including a pottery studio.
Where:
15 W Mesquite Blvd.,
Mesquite, NV 89027
When:
Opened 10 a.m.-4 p.m., Monday-Saturday
Cost:
Free. Donations are always welcome.
For a rural community in Southern Nevada, Mesquite sure is bursting at the seams with an appreciation for art, history, and culture. The Mesquite Fine Arts Center is a space for artists of all kinds to share their talents with those who call this Nevada-Arizona border town and the surrounding Virgin Valley home.
Living in North America's driest desert has its perks! One of them is a vast land covered in vegetation that can only survive in the desert, colored sand, jutting mountains, and some water considered more precious than gold. Even much of the wildlife is unique to the harsh conditions of the dry, hot climate. There is a spiritual beauty here admired by many who pass through it but misunderstood by a good portion of those. Artists in what is known as the Virgin Valley surrounding Mesquite strive to capture Nature's stark, colorful and quiet environment. In a word, it's inspiring.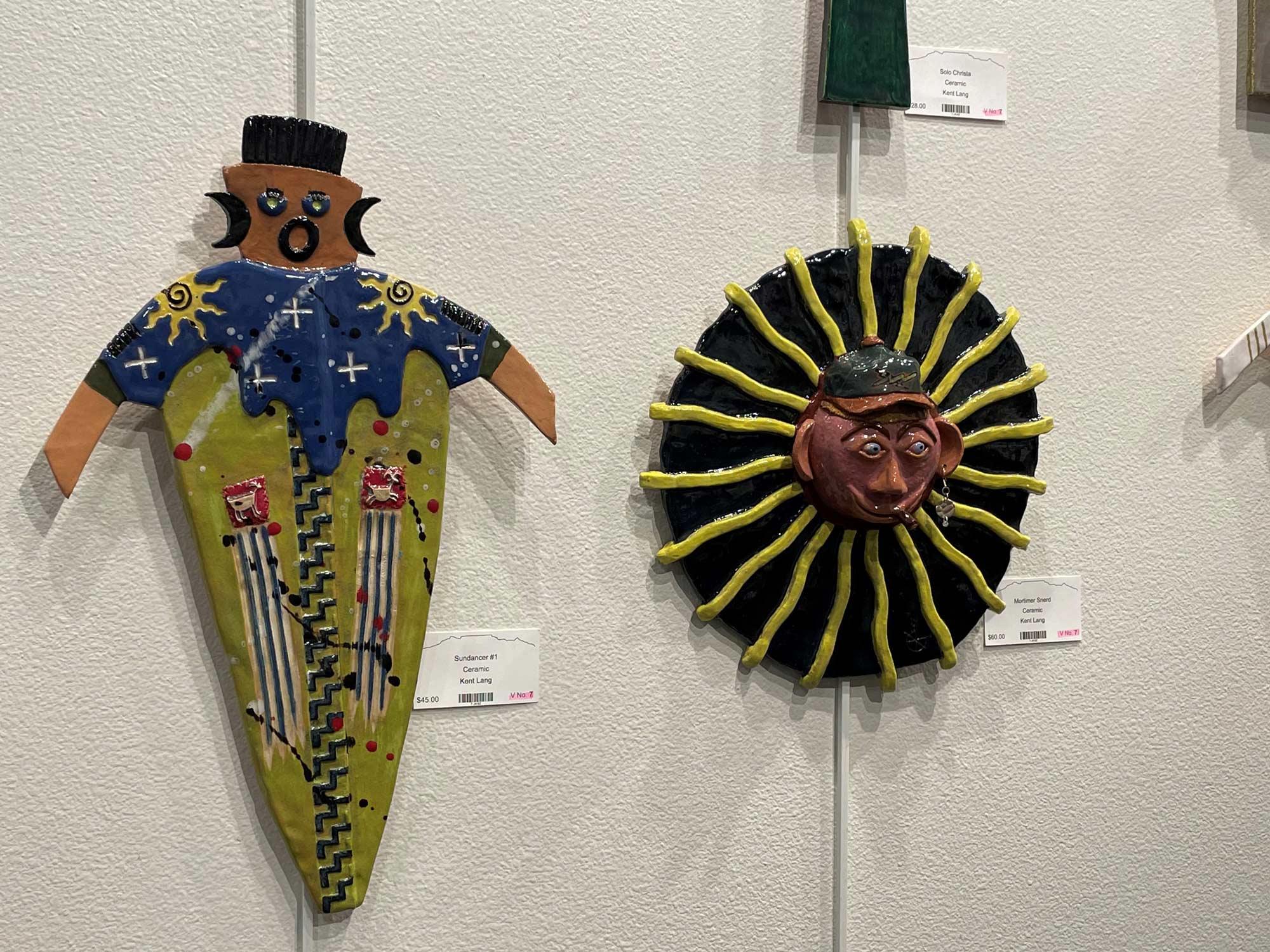 Get inspired at Mesquite Fine Arts Center
Mesquite, Nevada enjoys a population of about 20,438. Many residents own homes but spend their winters in an agreeable climate far from snow and ice. Many of the residents are retired. The median age in Mesquite is 53 (the U.S. median age is 37.4). Not only do many residents enjoy the time afforded those in their golden years to explore the arts, but they also come here from throughout the country and bring with them their wisdom, experience, and talents. In some cases, they bring creative inspiration to younger residents. These artists are known to work with a wide variety of mediums. Those residents who were born and raised here, seem to have a beautiful affinity for the desert beauty that to some seems lost.
Mesquite is located about 80 miles northeast of Las Vegas on the bank of the Virgin River. There is much to appreciate about the sunny setting. Local artists express that appreciation in the forms of music, pottery, ceramics, stained glass, textiles, painting, and knitting/crocheting. Many of their products of self-expression are based on life in general too.
The mission of the center is simply, "to promote the power of the arts for all ages and cultures."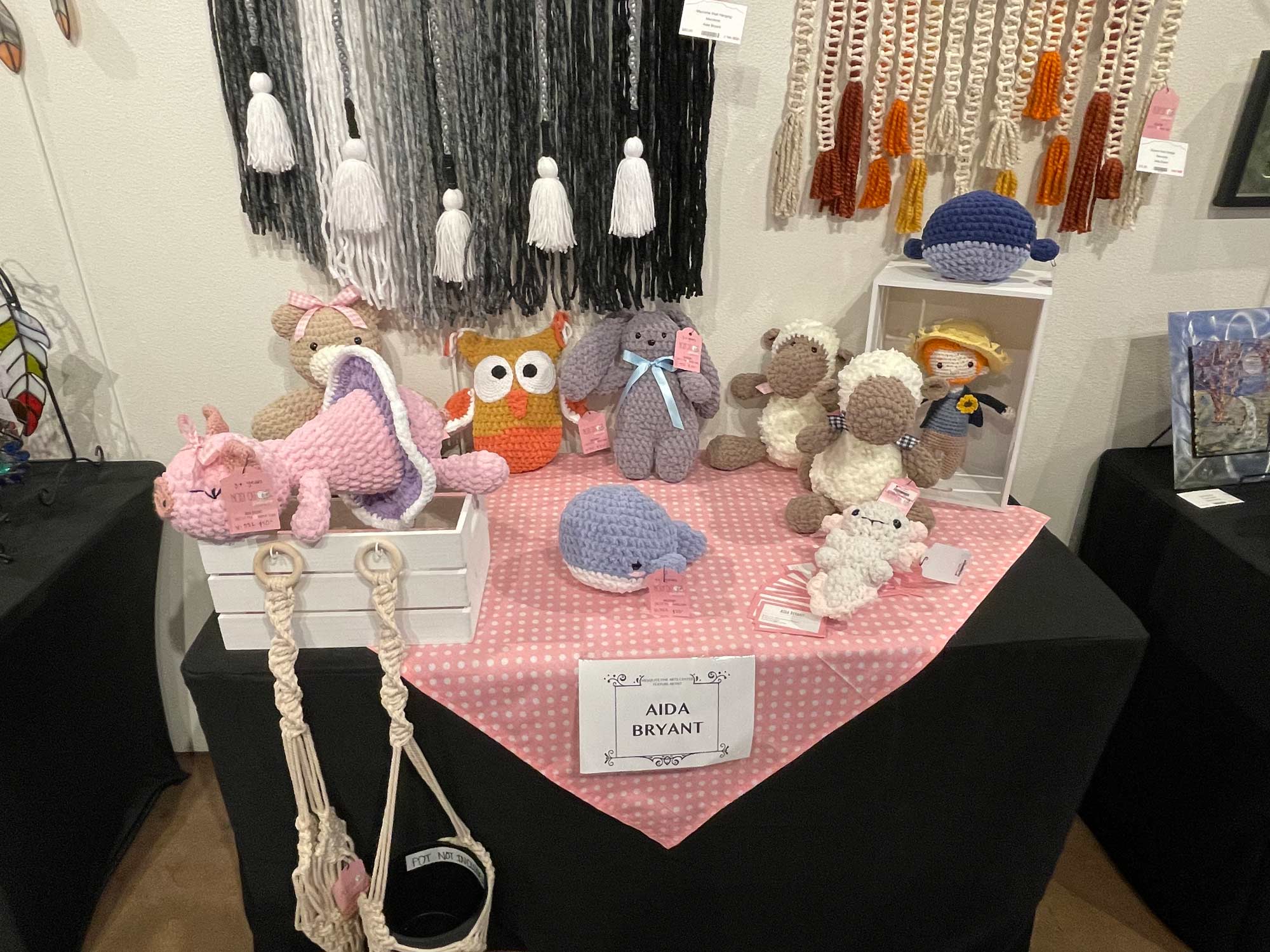 Arts center offers array of events, activities
Representing more than 180 active members of the Virgin Valley Artists Association, the Fine Arts Center regularly holds themed exhibits such as the "Everything Under the Sun Grand Bazaar" displayed there through April 30. See and purchase stained glass, ceramics, crocheted creations, paintings, drawings, photography, sculptures, glass, furniture, and more.
The exhibits change monthly throughout the year. May's exhibit, April 30 through May 28, visit the center an All Media Themed Art Exhibition and Competition called "Animals in the Wild."
Visit www.mesquitefineartscenter.com for a complete list of planned exhibits.
The center features a pottery studio at the Jimmie Hughes Campus on Yucca St. called, "Studio 30." With work and classroom space, the studio features:
top of the line kilns
Wheels
slab roller
The Student Supply Outlet (SSO) located next door sells:
glazes
tools
poured ceramics ready to be painted and fired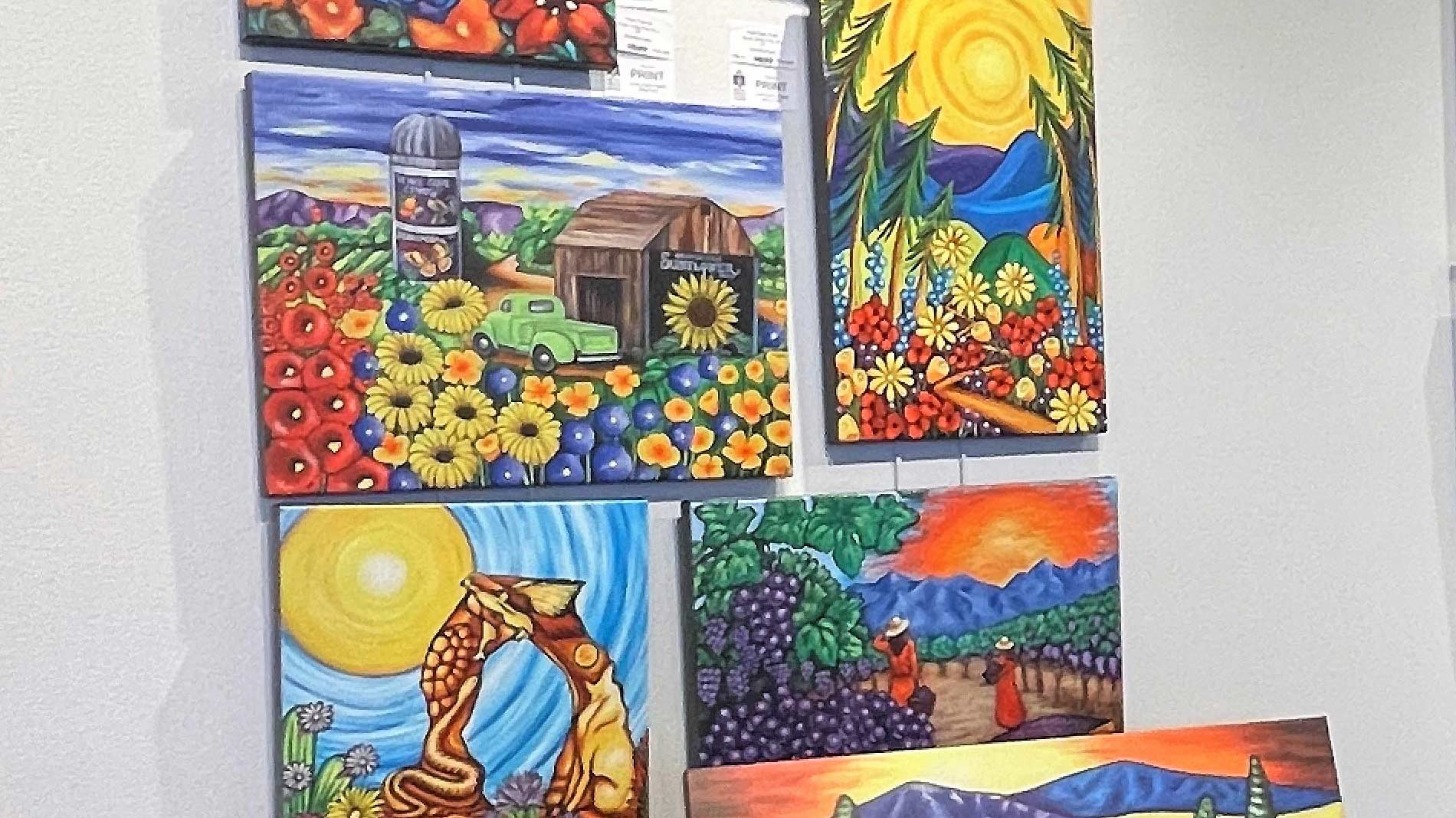 Pottery classes for kids and adults are offered there. They keep classes small so students get plenty of one-on-one attention. Classes are being taught in hand building, throwing, and glazing, each month. Class sign-up sheets are in the Pottery Studio Room 30 at the Jimmie Hughes Campus on Yucca St.
Enjoy other classes that include (but are certainly not limited to) the following mediums:
watercolors
drawing
acrylics
photography
In the amphitheater outside the building, bands often play such as the Mesquite Cafe Blues Band fundraiser on April 23 to benefit the Virgin Valley Artists Association. They will be playing in the pavilion 1-3 p.m.
New events, activities, and workshops are offered regularly. Check out the calendar at www.mesquitefineartscenter.com and plan your summer in (or out of) the sun.