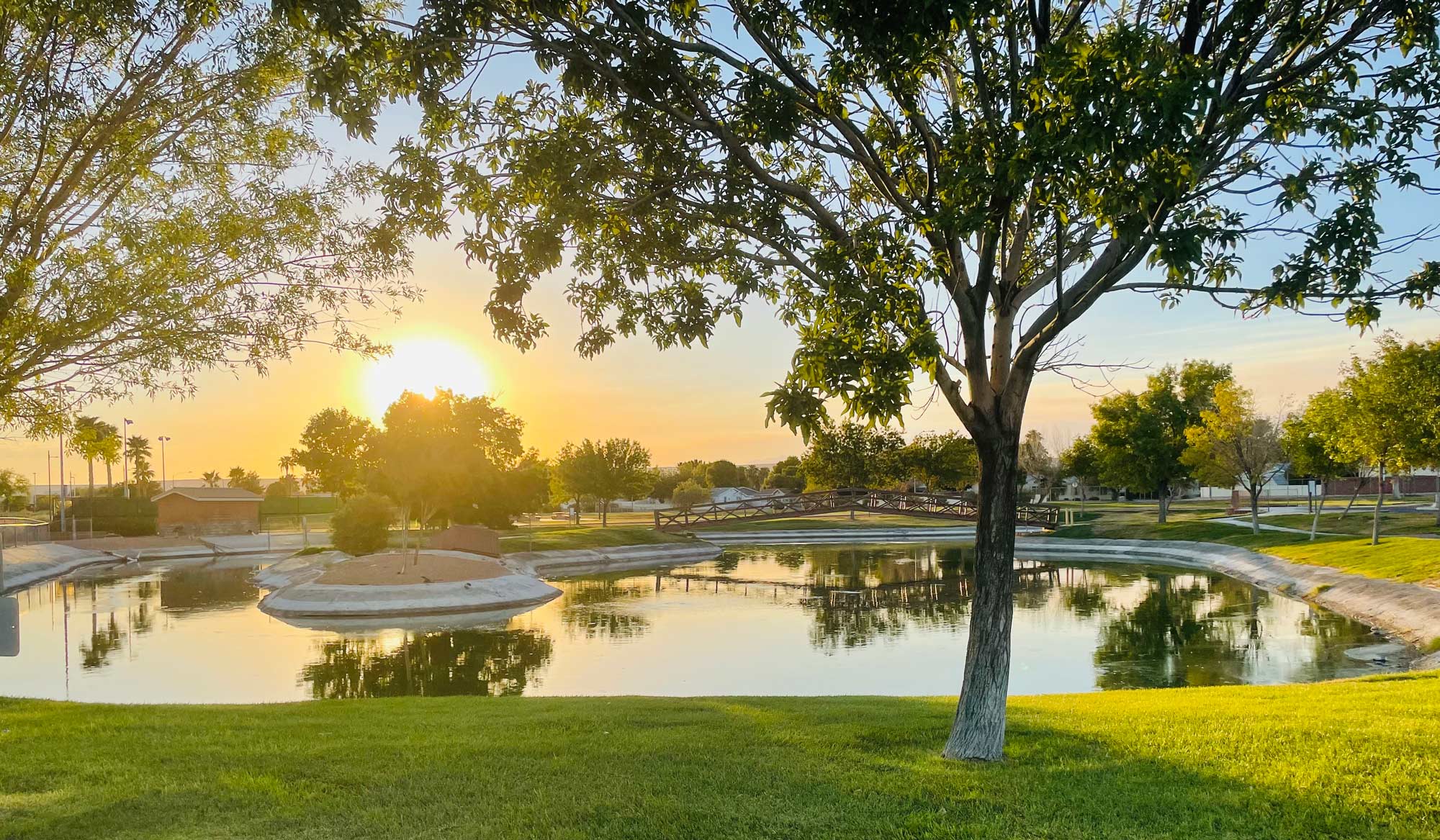 Who: Anyone!
What: Hafen Lane Park where you can fish in a stocked pond, play in the splash pad, climb on shaded playground equipment, play pickleball or tennis, grill a burger, and take a long walk.
Where: 450 Hafen Lane, Mesquite, NV 89027
When: Sunday-Thursday, 5 a.m.-10 p.m., Friday and Saturday, 5 a.m.- 11 a.m.
Cost: Free
With rainbow trout and channel catfish stocked in a two-acre cement pond, what else do you need in a park? Well, Hafen Lane Park at 450 Hafen Lane, Mesquite, NV 89027, has a well-stocked pond and so much more.
This peaceful, pet-friendly green space on the edge of town features a large picnic pavilion overlooking the mirror-like pond. Grab lunch out and enjoy the serenity in either of the two pavilions at this park. The walking bridge across the pond leads to a tiny island and is a great place for pensive solitude.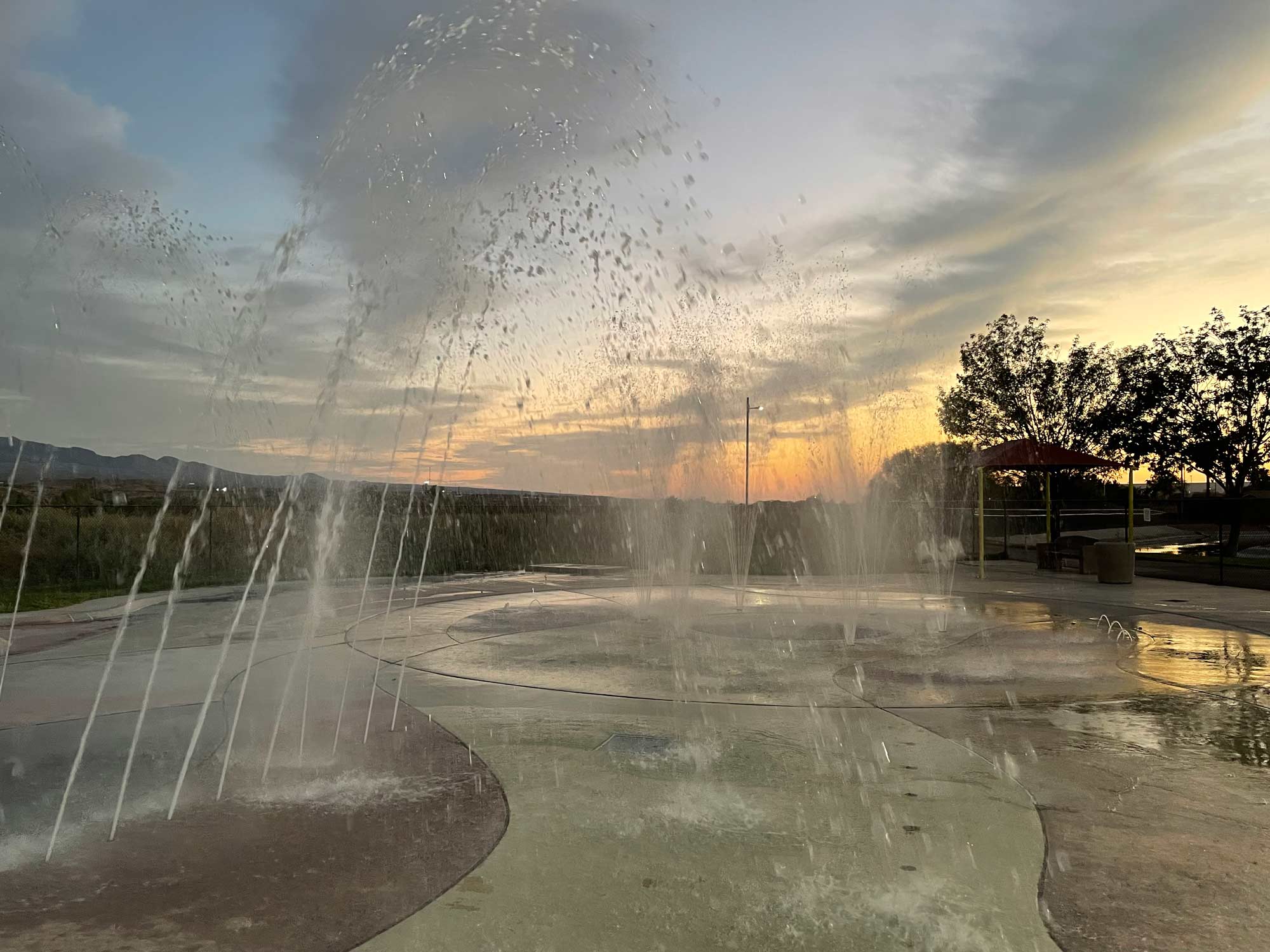 A shaded playground can entertain children for hours. Because it gets hot here in the summer, a cool splash pad near the playground complements it just fine. The splash pad features cannonballs and waterfalls.
If pickleball or tennis is your style, Hafen Park has the courts you need for a friendly (or not so friendly) game with a friend (or a rival). There are clean public restrooms here too. A ½ basketball court keeps older boys and girls busy and fit.
Access the Roadrunner Trail from Hafen Lane Park
The Roadrunner Trail runs right between Hafen Lane Park and the Virgin River. It's a smooth, asphalt trail and this is just one of the parks with access to the trail. This portion of Roadrunner Trail features amazing mountain views and some of the most beautiful sunsets you have ever seen. In about four miles you can walk/run/bike a loop that meanders through neighborhoods, past local schools, and by multiple city parks.
Following are a few tips for using the Mesquite, Nevada trail system:
Mesquite weather can be a little unpredictable so be sure to check the weather before you take this trail. It gets hot in the summer, so plan your walk/bike/run in the early morning or late evening.
Take plenty of water. Restrooms are available in parks near the trail.
Pets are welcome on the trail, but please clean up after your pet.
Help us keep our trails clean by using appropriate trash receptacles along the way.
For more information about Mesquite, Nevada parks, please reach out to the City Department of Athletics and Leisure Services led by Director Nicholas Montoya. Offices are housed in the Mesquite Recreation Center, 100 W Old Mill Road, Mesquite NV 89027, (702) 346-8732 or email nmontoya@mesquitenv.gov.