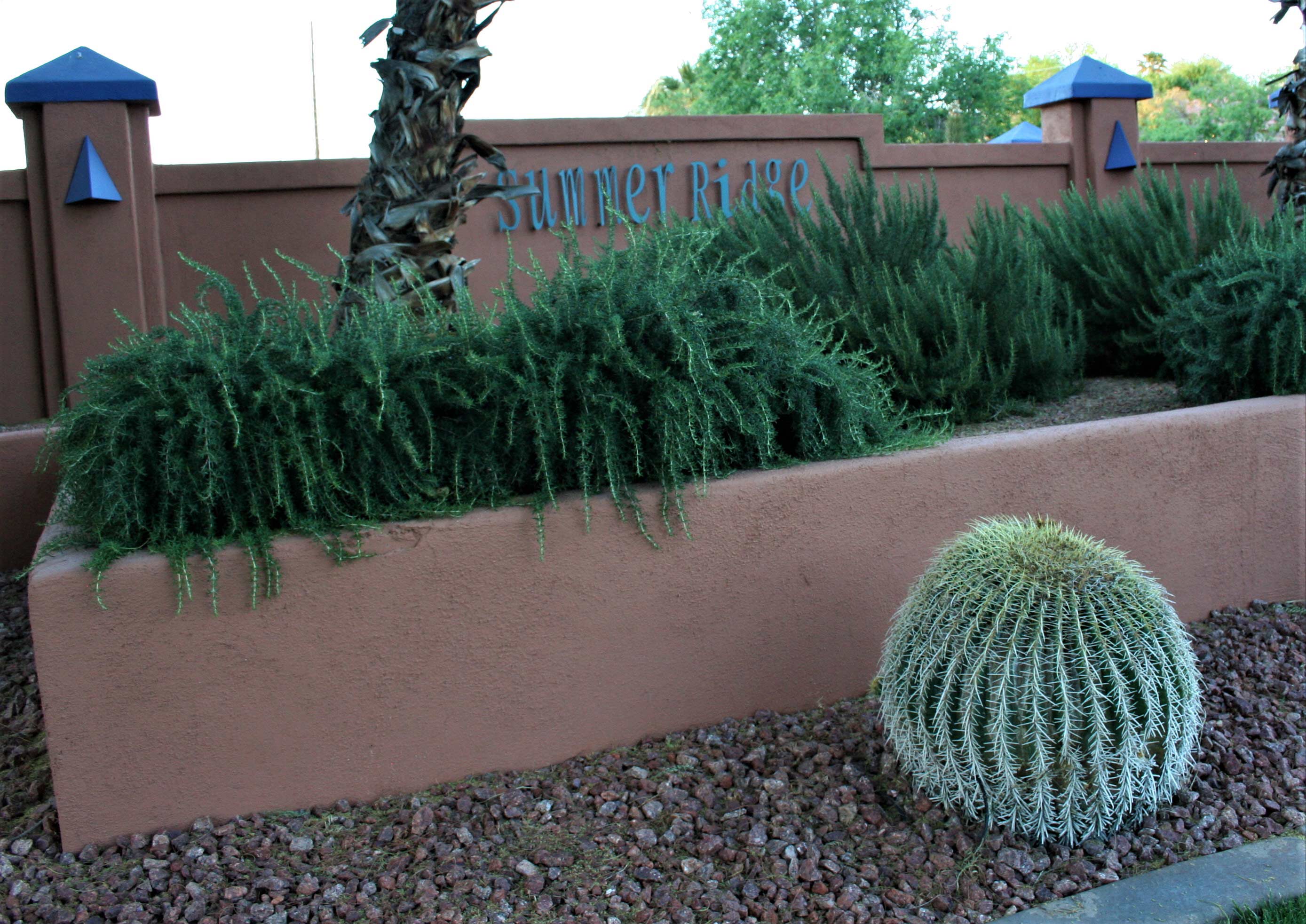 Summer Ridge Gated Golf Course Community Overlooks Palmer Course
Summer Ridge is a small community of 18 townhomes that overlook Mesquite, Neveda's famous Palmer Golf Course. This luxury gated community is a part of the larger Mesquite Vistas and offers some of the best views of the course designed by golf professional Arnold Palmer.
Imagine waking up in the morning to watch the sunrise from your balcony surrounded by majestic mountains with a birdseye view of the sprawling par-71 course and pond. This course (once known as the Oasis Golf Course) was rated among the "Top 10 You Can Play" by Golf Digest.
These upscale townhomes are spacious, designed to offer spectacular views, and feature fine finishes. Homes in Summer Ridge start at about $492,000 and go up from there. Home prices in Mesquite consistently increase so get yours now!
The Palmer Course is one of two in the Oasis Golf Club. The other is the Canyons Course.
Summer Ridge is a secure, gated community
Summer Ridge is a secure, gated community with its own homeowners' association. It is one of 10 neighborhoods included in the master planned community, Mesquite Vistas.
Residents here enjoy magnificent views of the mountains, the golf course, and Mesquite city lights at night. BestPlaces at bestplaces.net says Mesquite enjoys 294 sunny days each year compared to the national average of 205. The fall, winter, and spring are extremely comfortable seasons for golf, walking, jogging, hiking, and exploring the magnificent surrounding desert. The warm weather attracts retirees from throughout the country during these seasons. Many come to escape cold climates where they can bask in the sun in this southern Nevada mecca. Summers are hot (an average of 107 degrees Fahrenheit in July), but many start the nearby courses early in the morning and then relax in the afternoon at the Oasis Golf Club or the Mesquite Vistas Country Club.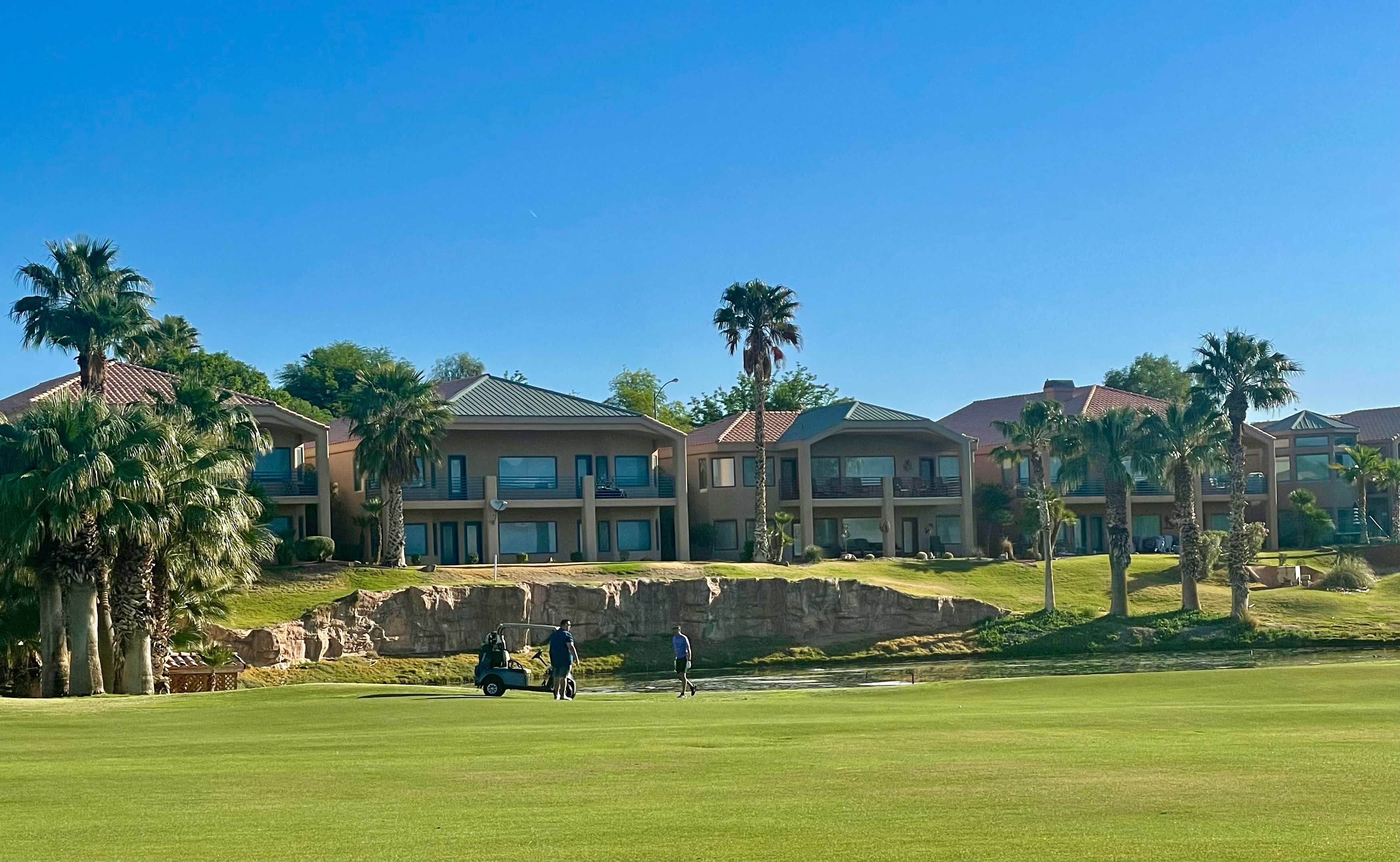 Mesquite Vistas Country Club is a gathering place
The HOA situation can seem a little confusing at first. Mesquite Vistas is a master-planned community featuring 10 subdivisions. Each smaller community collects HOA fees from residents for upkeep, security, insurance, and limited amenities.
Residents located within Mesquite Vistas also pay an HOA fee to the management of that community. It allows them access to a swimming pool, spa, pickleball/tennis courts, a workout room, and a community room for special events. The country club is located on the corner of Oasis Boulevard and Palmer Lane. The country club serves food and drinks at very reasonable prices.
Mesquite Vistas Communities are located on the northern side of I-15. Mesquite is a farming community-turned resort community with a population of about 21,829, according to World Population Review.
Life in Mesquite
A rural atmosphere in a resort community is part of Mesquite, Nev.'s charm. The city is conveniently located along the Interstate 15 corridor about one hour north of Las Vegas. If Mesquite were any further to the north, it would be in Arizona as the state line is minutes away on I-15. St. George, Utah is about a 45-minute drive through the Virgin River Gorge (a sight worth seeing).
Smith's Food and Drug and Walmart are the two main grocery stores in towns. Both are conveniently located just minutes from summer ridge. The community also features:
convenience stores
furniture stores
discount stores
professional services
personal services
healthcare
quality schools
bars
casinos
banks
theaters
museums
art galleries
specialty shops
a library
a Women's History and Cultural Center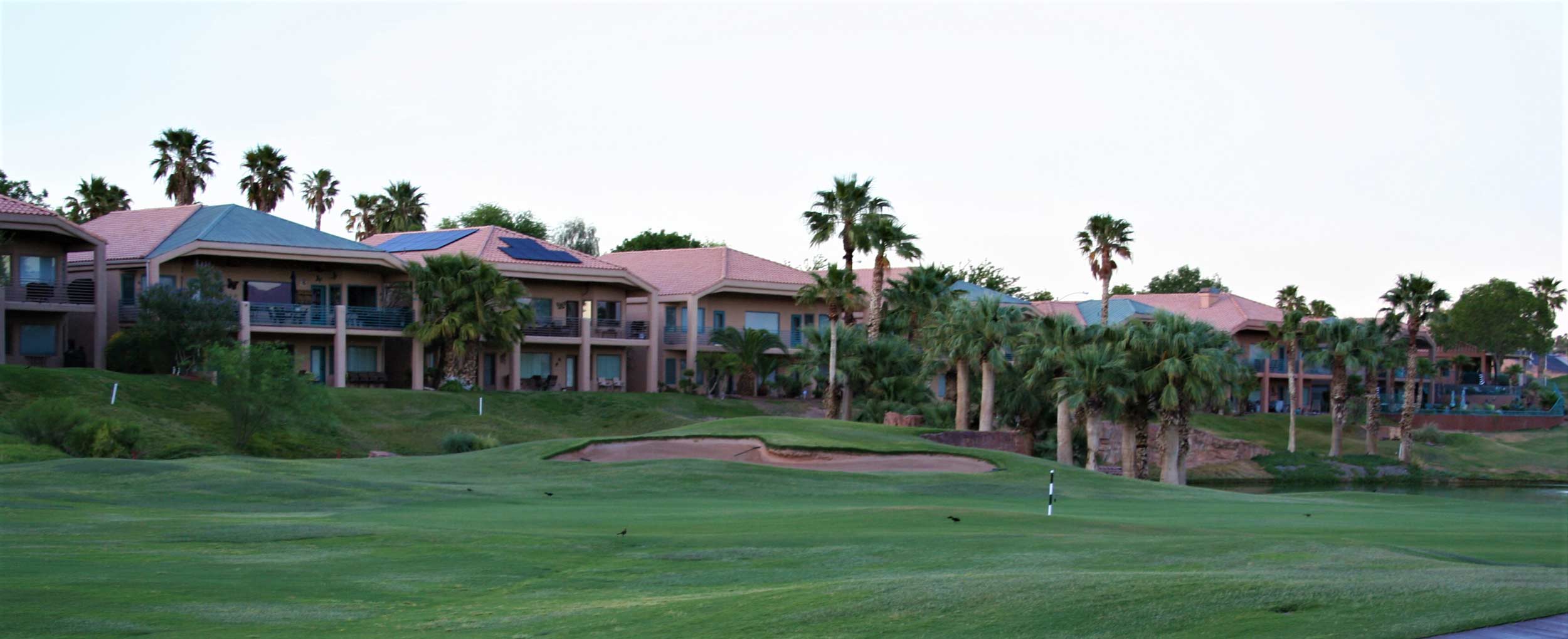 A thrilling desert landscape awaits
The high-desert landscape is magnificent and surrounded by a system of trails and parks. Day trips to places like Zion National Park, Bryce Canyon National Park, Cedar Breaks National Monument, Valley of Fire Nevada State Park, and Lake Mead National Recreation Area just to name a few.
Summer Ridge offers:
stunning views
two very nearby golf courses
a resort club with all the trappings
close proximity to casinos
luxury homes
safety and security
What's not to love about Summer Ridge in Mesquite Vistas?
Call us at 702-605-0190
to get more information on purchasing in Summer Ridge