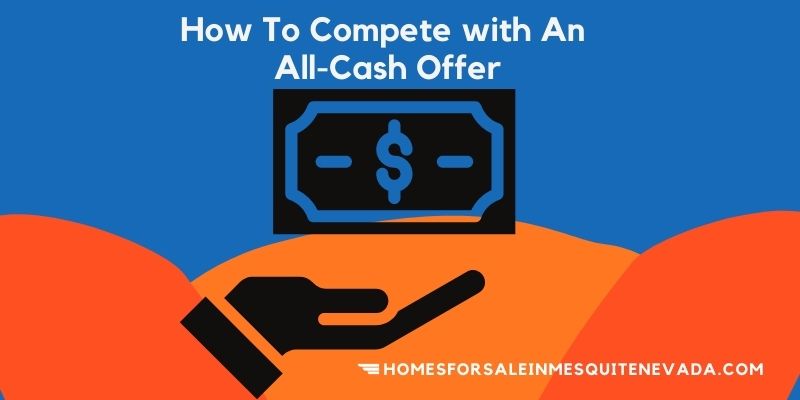 Are you on the verge of losing a home because you got beat out by an all-cash offer? Losing your dream home to all-cash bullies is an intimidating experience that many cannot withstand. To beat all-cash offers requires you to develop a great game plan that will lead you to be a successful home buyer. Below are six proven ways that will enable you to compete against all-cash home buyers and win against them.
Hire the right Realtors®
When the bidding war arises, a knowledgeable and market-savvy realtor will guide you through various options. The realtors you hire should be ready to battle on your behalf; therefore, they should be very competent.
Increase your earnest deposits
Earnest money is a deposit held in the escrow to protect the seller if the buyer backs out. It represents a buyer's good faith to buy a home. It usually ranges from 1% to 3% of the home purchase price, but it depends on the market. In the hot market, the cost can be anything between 5% to 10%; when making an offer to have a home make sure that you have liquid funds to deposit the required amount within three days.
Agree to the seller's timeline
Sellers want a smooth transition since they could also be strapped in the process of relocating. It will be of great value if you try to find out what your sellers' goals are. Prepare a list of contingencies and make sure your goals are aligning with the seller's timeline. Have a piece of knowledge on when they want to be in their new home and try to fix your finances to ensure you are not rushing the last minute to sell stock to beat the commitment.
Waive negotiations over repairs
Most all-cash buyers will not get a home inspection to ensure done. For this reason, they will not even have time to negotiate for repairs. You could also place yourself on the same advantage by agreeing to handle any repairs yourself after an inspection.
Conclusion
Buyers who offer all in cash payment in bidding for houses may seem to be at an upper hand in winning the bidding competition. However, some tactics will enable you to compete and bring your dream home to reality. The above ways can make you win the battle in markets full of all-cash buyers.
More Tips for Mesquite Home Buyers
IF you enjoyed this post, check out other topics of interest.
Search all Homes for Sale in Mesquite NV