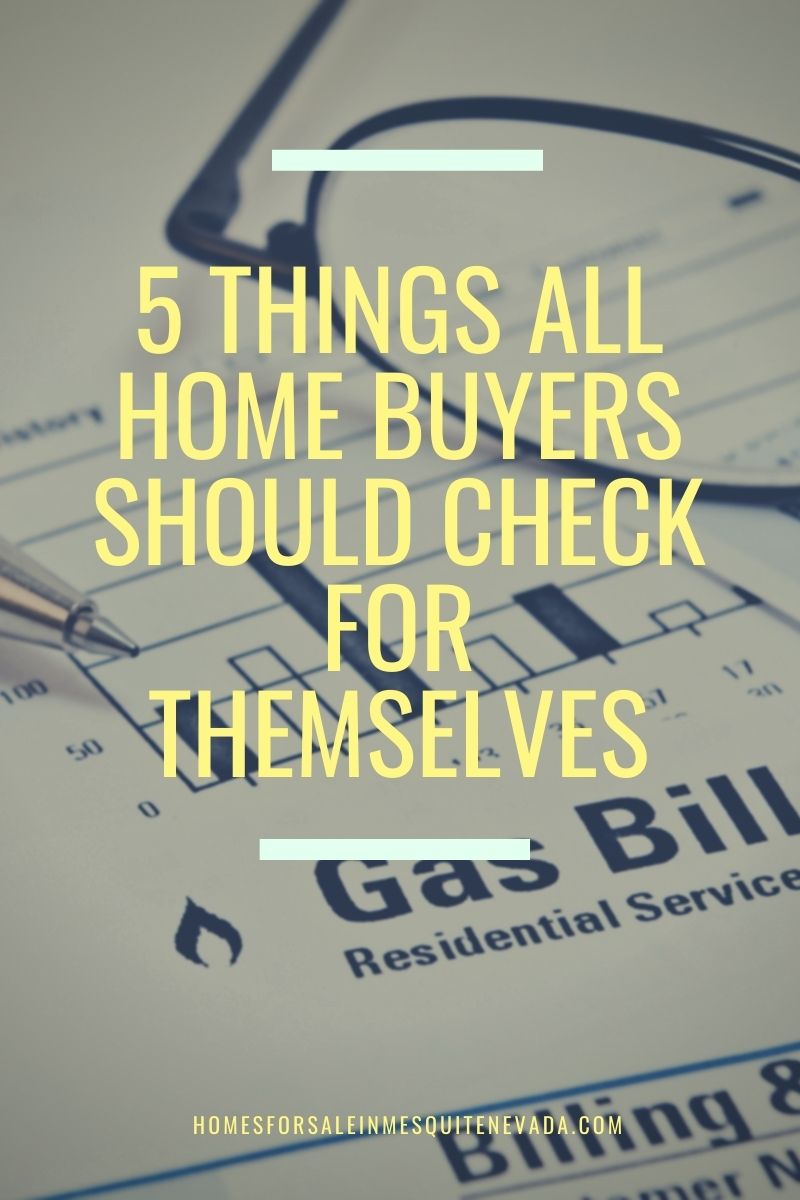 When buying a property your buyer's agent is a welcome assistant offering tips and suggestions, explanation of legal jargon, and a great negotiator when it comes to getting the right terms and price. But your agent shouldn't do everything for you. There is some homework that a homebuyer should do for themselves. If you're planning on buying a home, here are five things all homebuyers should check for themselves.
#1. Schools.
Real estate agents must stick to certain codes and guidelines that don't allow them to steer buyers to one neighborhood over another so this is something that you should explore on your own. Check out the school districts, ratings, and reviews. Buying a home in a good school district naturally increases the value of the property even if you do not have school age children yourself.
#2. Taxes.
When understanding how much you're going to be spending and monthly mortgage payment don't forget to include the taxes. Taxes can vary from one place to another and you'll be paying on the lot as well as the home. Larger lots will naturally have higher taxes. Make sure this is something you are well aware of and either build into your monthly mortgage payment or budget the cost annually.
#3. Utilities.
You're going from a rental where you didn't have to pay any utilities to owning your own home, utilities might come as a shock. Natural gas, propane, electricity, sewer, trash, water, compost and recycle all will need to be added into your monthly housing costs. It pays to do a little bit of research on how much the utilities will be at your new home to make sure you are not in for a big shock when you get that first bill.
#4. HOA Rules.
Your real estate agent should be able to supply you with the C C & R's, which stand for covenants, conditions, and restrictions to a certain homeowner association, but it is up to you to go through this document verifying that you agree to these restrictive covenants if you choose a home in the neighborhood. Some associations have restrictions on pets, the number of vehicles, boats or RVs in the driveway, outbuildings, and even landscape restrictions. If there something specific you'd like to know about, now would be the time to ask or inquire.
More: 4 Major Tips for Condo Buying
#5. Lot lines.
Most newer home subdivisions have distinct and clear lot lines but older homes, especially those with easements or special assessments, may have blurred boundary lines so if you're concerned about whether a tree is on your property or your neighbors, having a boundary survey might be beneficial. You never know, your fence may be on your neighbor's property and vice versa, and this might affect your desire to buy the property at all.
If you're concerned about any part of the purchase and sale process don't hesitate to contact our office. We want to make sure that you love your property, you understand what you're buying, and are clear about all the aspects of owning a home in Mesquite. Feel free to contact us at any time and would love to help you find the perfect home in our area.
Search all Homes for Sale in Mesquite NV