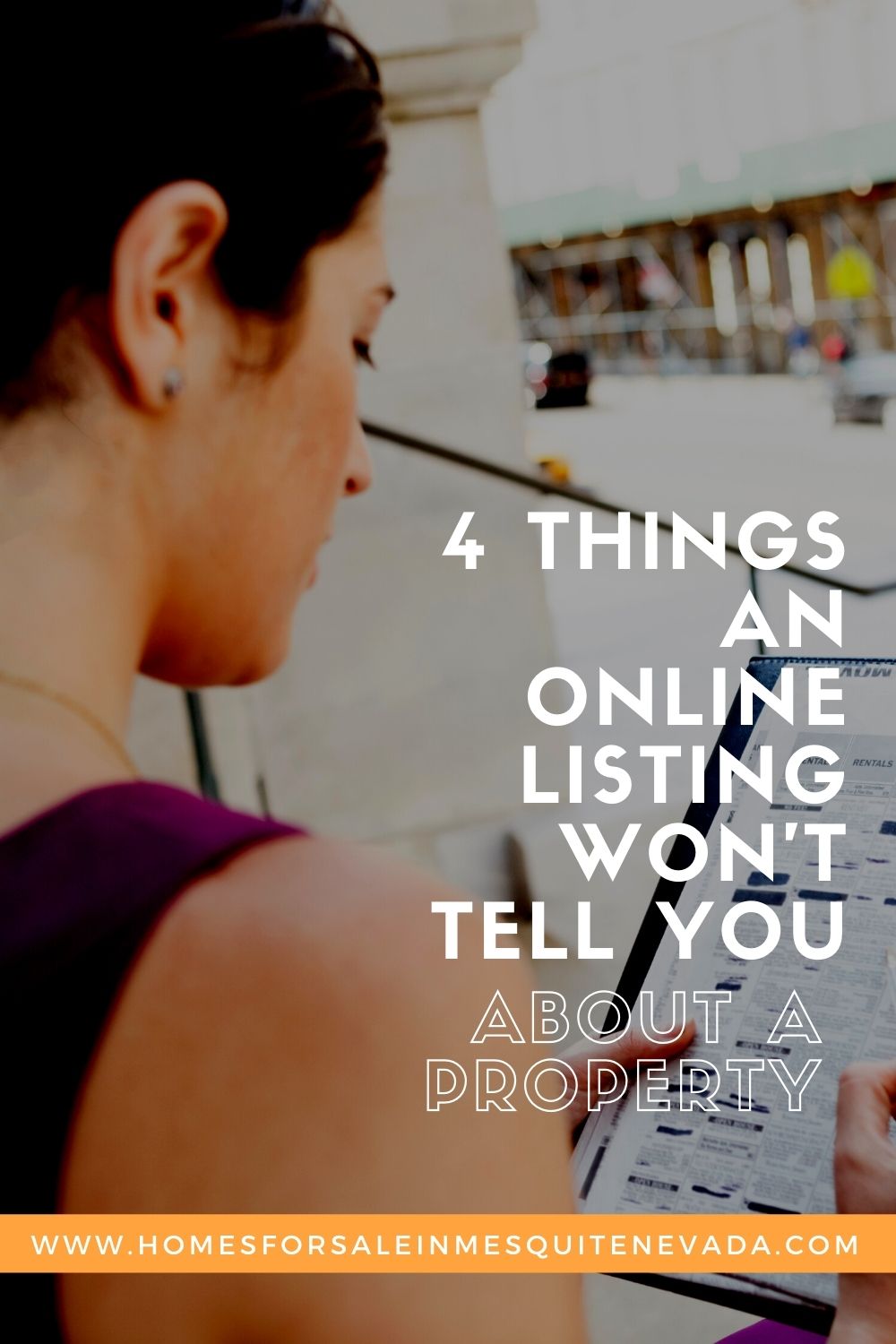 In this unique climate where were doing just about everything online, as if we didn't do it before, buying, selling, and investing in real estate is no different. However, we are social distancing more than ever, which means we may not be looking at homes in person as often as we were just a year ago. With more people surfing the Internet at home and starting their home search online, it can be easy to follow love with a particular house, not knowing what's really lurking behind the façade of the Internet.
There are some things that you just won't know until you're actually standing on the property or in the house. While those pictures might seem amazing, there are some things that the online listing won't tell you about a property. Here are 4 of the most common ones.
#1. Sound.
You just can't hear sound and if the home is gorgeous but directly behind a busy freeway, construction zone, or new subdivision that's not going to be finished anytime soon, sound and noise is going to be a big deal. Nothing beats actually standing on the property during different times of the day. The area might be noisier in the mornings, mid day, or evenings, so it's important to at least drive by the property to verify that the sounds in the neighborhood are not going to bother you.
#2. Smells.
As Emerile Lagasse used to say, we don't have smell-a-vision just yet and the same is true when looking at listings online. You'll have no idea what the house actually smells like or even the neighborhood. Just think, if the neighborhood is close to the local dump, you're probably not going to have the best since wafting through the air. Also, if someone smoked in the home, had pets, or there's a mold or mildew issue, the house is not going to smell that rosy. The pictures may be deceiving and it might mean you need a lot of work after you move in so nothing beats actually being in the home.
Related: The Homebuyers Guide to Getting Mortgage Ready
#3. Location.
Sure, you have an address and you can always google map it, but that's not going to tell you commute times, traffic, or other issues until you're actually there and drive to or from your most common destinations. It's always a good idea to drive from the property to work or wherever you go on a daily basis to get an idea of how long the commute is and if it's a rough go. Location can also tell you about school districts and zones. You might want to get into a specific school zone, but zones are notorious for including one house in a neighborhood and not the house across the street. So it's vital that you understand about the school zone the property sits in.
#4. The details.
Minor details, scuffs, and repair issues can easily be masked over and almost looked nonexistent in photographs, especially good ones. Nothing beats seeing a home in person and really going over it with a fine tooth comb. You can always do this with your home inspector at the inspection time, but doing it ahead of time will give you a better sense of whether the house was cared for in general or not.
Not every home is the beautiful portrait of excellence portrayed in an online real estate listing. Nothing beats actually standing in the home or on the property taking in the sights, smells, sounds, and every detail. When you're ready, contact our office to schedule a showing or feel free to drive by any listings currently available and active. If you'd like to see a property more, don't hesitate to call our office. Would love to help you find the perfect home in Mesquite Nevada.
Related: 10 Things to Ask Your Agent While Video Touring a Kitchen
Search all Homes for Sale in Mesquite NV