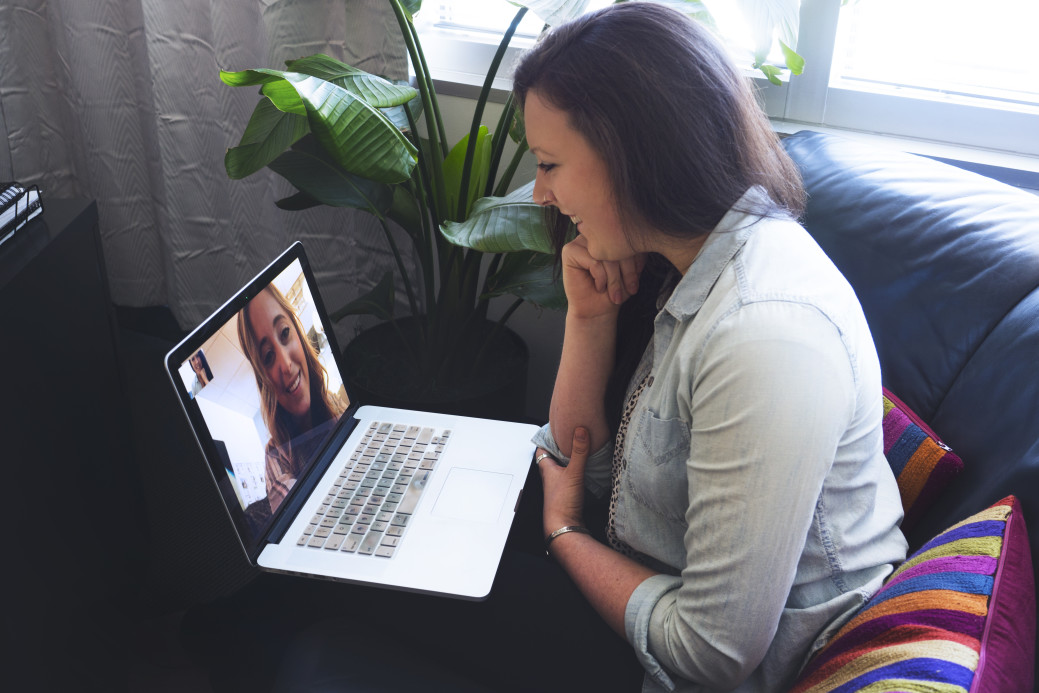 Video tours have become the new way to safely look at a home while maintaining your distance from strangers to keep you and them more safe during this time. Though video tours can be quite beneficial and helpful, they do also come with drawbacks compared to seeing a home in person.
One of the rooms many home buyers are most curious about is the kitchen. The kitchen is the hub of the home, especially now when we are spending so much more time in our homes. So when you are video touring a home, you will want to pay extra special attention and ask many more questions than usual.
We have compiled 10 great questions to ask about the kitchen on a video tour to help give you some ideas.
Can You Capture the Kitchen on Video from All Angles?
Looking at the room from several different angles helps you to get a better feel of its size and placement in the home layout. It will help you to better understand the actual room in the kitchen as well as what rooms are connected to the kitchen. Seeing the room from every angle lets you take in the details of the adjoining rooms and flow of the floorplan.
Can You Zoom in On Appliances?
Appliances are one of the most important fixtures in a kitchen. You will want to know what condition they are in, which ones are included in the sale of the home, what brand they are, and how old they are. Ask the realtor to perform a quick test of every appliance on camera for you. Have them open the door to the fridge to look for cracks in shelving, seals, and hardware. Look for cracks, dents, and scratches on the outsides of things. Peek inside the oven and dishwasher, etc.
Can You Show a Close Up of Cabinets?
The cabinets that peaked your interest in photos may not look the same in person. You want to make sure they are not scratched up or poorly painted. Have your realtor look inside to ensure the shelves are in good shape and there is ample storage.
Related: 5 Things to Know About a Neighborhood Before Moving in
Can You Show Me a Closer Look of the Counters and Sink?
Are the counters in good condition? Do they have scratches? If it is stone are they properly sealed? Have the agent run a test by placing a drop of water on them, if it beads up they are sealed. Inspect the sink. Is it the type of sink you want? Is it scratched and dented or Is the finish in good condition? Does the garbage disposal work?
What Conditions are the Ceiling and Floor In?
The kitchen floors are important and expensive to replace. You want to make sure they are in great condition. While you are at it check out the ceiling as well.
Contact A Mesquite Realtor® Now
Can You Look Out the Windows?
Who doesn't want to know what view they will have as they look out the windows while doing the dishes or cooking? What view will you get to see from the windows you look out of most often?
What does it sound like?
It's also hard to get a sense of the sound during a virtual tour so ask about traffic noise, dogs barking, industries near by and you might visit the home different times of the day and evening to see if those things change.
What does it Smell Like?
We can't smell what a home is like without being there so make sure you ask about the home's odor. Is there a musty smell? Moldy smell? Animal evidence (that may not convey with the owner, such as urine smells in the flooring).
Related: 7 Open House Red Flags to Know Before Touring an Open House
Can We Get One More Walk Around?
It is always good to look at things more than once. So after the initial first overview and the detailed looks, ask for one more last overview before you move on or end the tour.
With a video walk-through be prepared for it to take more time and don't be afraid to ask any questions that may pop into your head. It is also a good idea to have a list of questions you have after seeing photos but before the video so you do not forget to ask them or highlight taking a closer look at something.
For more home buying tips please browse our website. For help purchasing a home in Mesquite Nevada, please contact us right away.
Search all Homes for Sale in Mesquite NV