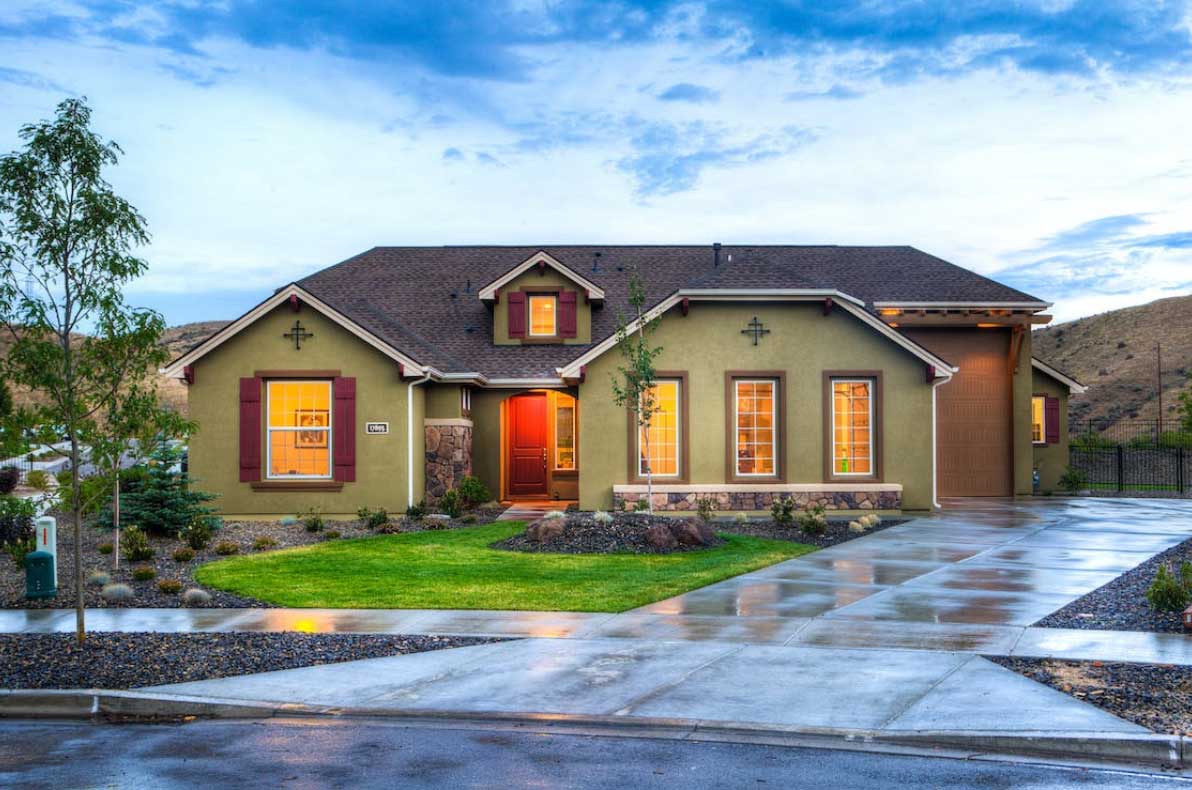 Photo by Binyamin Mellish from Pexels
Are you looking to increase the value of your home Mesquite home? Paint color can be an important factor in raising the value of your property. The right paint colors not only make a big difference in the overall aesthetic appeal, but they can also influence potential buyers' thought processes and emotions.
In this article, we will provide some insight into how specific paint colors can help increase the value of your home. We'll also provide some tips on how to select the right color for you and your home. With a few simple changes, you can have a higher-valued residential property in no time!
Gray Gives a Cool, Contemporary Feel
Gray is a popular color choice in modern Mesquite homes and it can be an attractive option for buyers. It gives off a cool, contemporary feel that allows other design elements to stand out. Gray is also neutral enough to match any type of furniture or decor so it's easy to change the look of your home without needing to re-paint. It's also important to note that gray can make a room appear larger, making it an appealing choice for buyers who are looking for more space.
The most common reason why people choose to paint their homes is to increase its value. The right color selection can make a huge difference in the overall aesthetics, making it more appealing to potential buyers. Of course, before selecting the correct color, you should take into consideration the size of each room and whether dark or light colors are more suitable for the space.
Lighter Colors Make Rooms Appear Brighter and Larger
Light-colored homes such as beige, cream, or light blue give off a bright, airy feel and make rooms appear bigger. This is great for buyers who are looking for more space. Additionally, lighter colors can open up a room and make it look larger than it is. These hues also create the illusion of more natural light and can bring a calming atmosphere to any home. As a bonus, lighter colors can be paired with virtually any color and make furniture and decor stand out.
When you incorporate lighter hues into your home, it can bring a fresh, updated look that is sure to impress potential buyers. These colors can also help you create an inviting atmosphere and make buyers feel like they're already at home.
Bold Colors Make Statement Rooms
If you're looking for a bolder statement in your rooms, then deeper hues may be the way to go. Rich colors such as navy or forest green can make a strong statement and give off an elegant vibe. These colors are great for adding drama to a room, but should only be used in small doses so that they don't become overwhelming. As a bonus, bolder colors can help furniture and decor stand out and take center stage in the room.
When selecting a bold color, it's important to consider how much light the room receives as well as how it will match with other colors in the home. It's also essential to make sure that these colors blend harmoniously so that they don't clash and provide an unpleasant atmosphere.
The Right Paint Color Can Increase Your Home's Value
Ultimately, selecting the right paint color can be the difference between a home that sells quickly or one that lingers on the market for months. By utilizing different shades, you can create a unique and inviting atmosphere that is sure to draw in potential buyers. The paint professionals at Groovy Hues are standing by to help you select the perfect colors for your home so that you can get a better value when it comes time to sell.
Whether you're looking to increase the value of your home or simply want to give it a new look, the right paint colors can make all the difference. By following these tips and understanding how specific colors influence potential buyers, you will be able to make an informed choice that is sure to increase the value of your home. With just a few simple adjustments, you can give your property the boost it needs and have buyers clamoring for more!