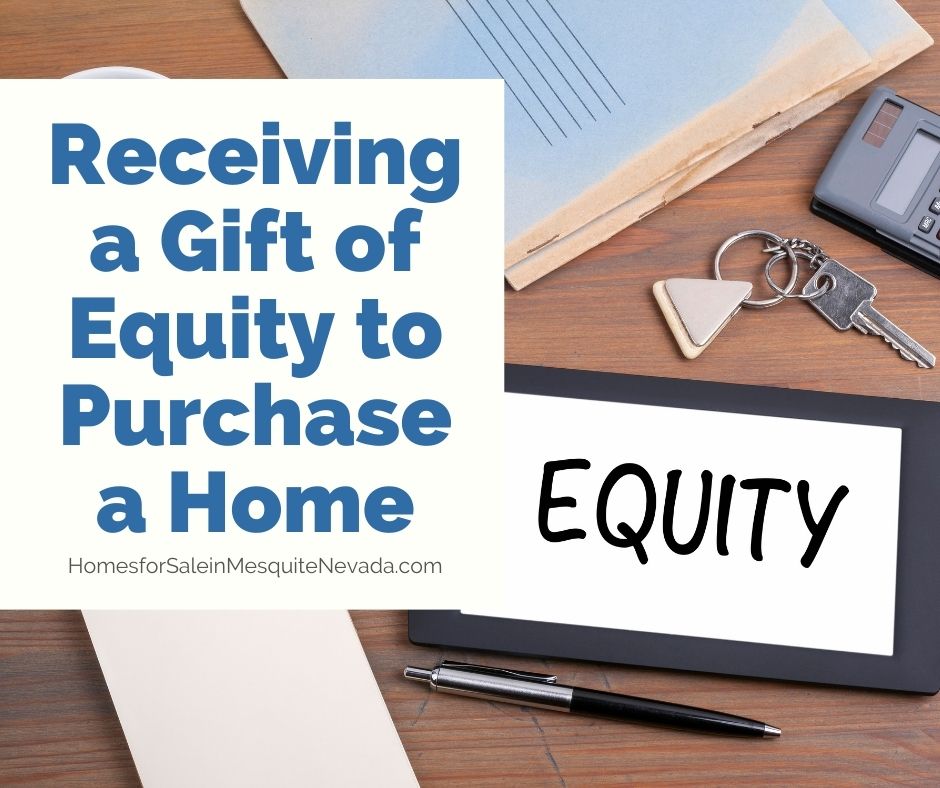 Gifts of equity and gifts of cash to help make a down payment are two strategies that can help home buyers get into a home when homeownership may be just outside of their reach. You have probably heard of down payment assistance as a means of help to secure a mortgage loan, but how about a gift of equity?
What is a Gift of Equity?
A gift of equity is when the homeowner agrees to sell the home for significantly less than the appraised market value of the home. The difference in the sale price and the fair market value of the home is the gift. This is put down toward the buyer's down payment to help them qualify for a mortgage.
This is not the same as a motivated seller selling a home for a low price just to get the home sold. This is a situation where the seller knows the buyer personally and wants to help the buyer get into the home. The buyer will still need to adhere to their lender's rules on receiving a gift.
Gift of Equity is Different From a Down Payment Gift
The difference between a gift of equity and a down payment gift is that the first one involves the property owner. It requires the owner to agree on a sale price lower than market value that they most likely could sell the home for in a traditional sale in order to gift equity to the buyer. A cash down payment gift is not allowed to come from a seller when seeking a mortgage.
Most often lenders will only accept gifts of equity from family members as this is the rule for federally backed loans. FHA states only family members may do this when selling to other family members. Fannie Mae will allow this between a borrower's spouse, child, or other dependent or another individual related to the borrower by blood, marriage, adoption, legal guardianship, fiancé, or domestic partner.
The gift of equity must also be proved as a gift and not a loan that is expected to be paid back later.
Some Lenders Will Require a Partial Cash Down Payment
A gift of equity is meant as a means to help get a buyer into a home when they cannot afford a sizable down payment to purchase a property. It can be a significant means of help to a first-time home buyer or to those hoping to switch from renting to owning.
Some lenders will require a buyer to put a portion of the down payment in the form of their personal cash. Fannie Mae requires that a buyer needs to contribute at least 5% of the home purchase price if this is a second home or a multi-unit residence like a fourplex or duplex.
Qualifying for a Mortgage with an Equity Gift
Even with a sizeable equity gift from someone related to you, you will need to meet mortgage loan lending requirements. These requirements are pretty standard as with most loans in that they require a credit score of at least 580-620, a clean credit report, a two-year history of employment and income, and a reasonable debt-to-income ratio.
When purchasing a home it is best to shop for all of the mortgage home loan options available to you to decide which would be the best personal financial decision for you. The best way to discover all of your loan options is to work with an experienced mortgage broker that can do all of the loan shopping for you and help to explain each option.
Need additional help or connections and references to local lenders? Contact us at any time. For all homes for sale in Mesquite Nevada, start your search here.
Search all Homes for Sale in Mesquite NV