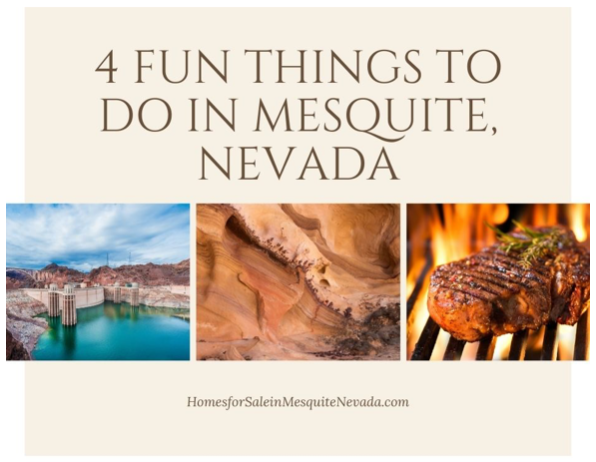 Known for its motto, "Escape, momentarily," Mesquite, Nevada is certainly a unique place you can find yourself escaping to and enjoying some of the best of earth's natural environment. Originally settled by Mormon pioneers in the late 19th and named Mesquite Flats, Mesquite lies adjacent to the Arizona state line and is located about eighty miles from Las Vegas. If you find yourself relocating make sure to have one of the best moving companies to help your with your relocation. Once you have arrived you'll want to check out these fun things to do in Mesquite, Nevada!
Whitney Pockets
If you enjoy sightseeing, absolutely check out Whitney Pockets. Located within Gold Butte National Monument approximately 30 minutes from Riverside, this stretch of desert and rock formations will have you quickly grabbing your phone to snap pictures of its majestic views. In addition, there are plenty of places to set up camp and enjoy a night out. You can even find walking trails in which to get some exercise and see even more of what Whitney Pockets has to offer you.
Hoover Dam
One of the more popular dams in the United States, the Hoover Dam is truly a sight to behold. Located at the intersection of southeastern Nevada and northwestern Arizona on Lake Mead, the Hoover Dam is certainly a location to consider visiting during your travels. Keep in mind the COVID-19 restrictions currently in place, however. While much of the sight is open for public viewing, the Visitor Center tours and exhibits are closed until further notice for public safety. For more information, please visit TravelNevada.com.
Gregory's Mesquite Grill
If you're looking for an exquisite, fine-dining restaurant offering some of the savoriest steak dishes you'll find in the region, you'll want to try Gregory's Mesquite Grill. Started by owner Gregory Lee to be a welcoming atmosphere to all who dine there, this restaurant offers a multitude of steak dishes, seafood, salads, and soups to try. You can find Gregory's Grill located just off I-95 within Eureka Casino Resort, a short distance away from Pioneer Park.
Wolf Creek Golf Club
Golfers looking for a solid course to test their skills will want to give Wolf Creek Golf Club a try. Not only does it offer its own set of challenges to the average golfer, but Wolf Creek also sits within the most majestic set of canyons and rock formations to truly take your breath away. One of the interesting aspects of Wolf Creek Golf Club is that it has been featured in both EA Sports Tiger Woods and Rory McIlroy golf video game franchises since 2008. With a long history of giving golfers a one-of-a-kind experience, Wolf Creek is one place you won't want to skip over while in Mesquite.
For more information on homes for sale in Mesquite Nevada, contact our office at anytime!
Great Tips for Folks Moving to Mesquite:
Search all Homes for Sale in Mesquite NV